About
LILU creates elegantly bold leather handbags and accessories at our Brussels atelier. LILU is Emmanuelle, Veerle, Sarah and Chimène, you'll find us at there, listening to music and working all hours to make beautiful bags with a little touch of attitude, a bit like us really…
At LILU we are passionate about investing in considered luxury. We design and produce every LILU handbag ourselves and work only with carefully sourced European leathers and accessories.
At LILU we offer a personal, made-to-order service, where you can order any LILU bag in a leather of your choice. For us, it's not about mass production but producing in select quantities, to create beautifully crafted, Belgian-made bags  – that's our definition of luxury.
Our creative process, is slow and intuitive. We believe that good design takes time and that the best results come from an understanding of the leathers and respecting their flow. Our designs are focused on finding the perfect balance between aesthetics, materials and the practical details.
We're constantly inspired, by amazing leathers, a 'coup de cœur' that's impossible to resist, good music, inspirational women who challenge conventions (see Arya, our Game of Thrones clutch bag) and by our clientele, the best days are when we can make a bag that's super stylish and that practically fits our customer's needs.
We'd love to meet you, so come by and say hi or drop us an email…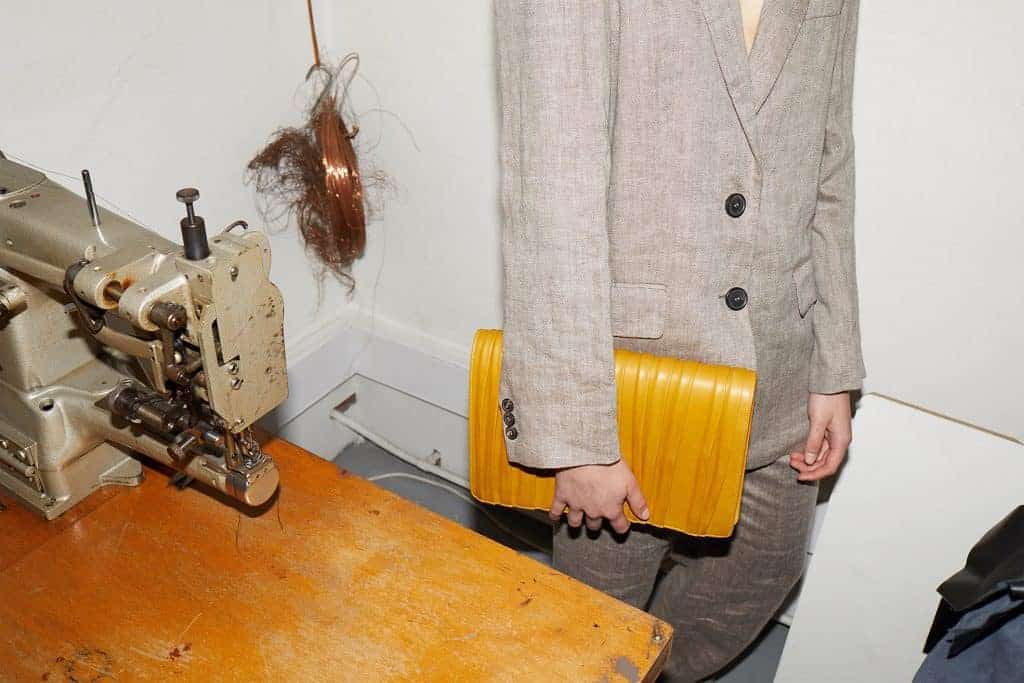 We source our leathers from the best tanneries in Italy, France, Spain and Germany. Our leathers are chosen for their quality, feel, beauty and characteristics that we think work best with the designs we create.
Our leathers will age gently with time. Leather is a natural material, so it might be a little rigid when you start using the bag but it will soften up over time. Expect the colour of your bag to change and a unique patina to develop. This is what good leather does. For us at LILU we feel it means that every bag develops its own personality and that it's a process that should be embraced.
Our bags are all delivered with dust bags. When you are not using your bag, it is best to put silk paper inside it to retain the best shape and keep it wrapped in its dust bag. Hanging your bag on a coat hanger (in its dust bag) is another good way to keep the bag in the best condition.
A great habit to get into when you receive your new handbag is to waterproof it. Rather than spraying lots in one go – give the bag a light covering – wait an hour- then spray it again. Add a third layer the next day. The successive protective layers work best for stain protection.
Be wary that naturally dyed leathers may suffer colour transfer from your clothes (particularly denim). These dyes are hard to remove from the leather once there, so avoidance is the best approach!
If you spill something onto your bag, it's best to use a damp cloth or put a small amount of water onto the leather to avoid the liquid penetrating the material. Ink, lipstick marks, grease and oil stains are sadly very hard to remove. A professional cleaner might be able to help to remove them, but in the end, it's about accepting that these marks are just part of using your bag. (Bear in mind that cosmetic products and pens can stain the interior leather of the bag permanently too. Best to keep these items inside a pochette.)
Leather is a natural and supple material, it will stretch if you overfill your bag. Once the leather has stretched it will not return to its original state. This characteristic is worse in wet or humid conditions. However, if you are reasonable with the weight you carry, this will not happen.
Do email us if you have any questions.