Free shipping in Belgium, and (all orders over €500) to the rest of Europe
MADE IN BELGIUM
LILU makes contemporary bags in adventurous leathers.
We are proudly 100% Belgian-made. All our handbags and accessories are designed & crafted at our boutique-atelier in Brussels.
LILU began in 2005 when Emmanuelle Adam took over Maison Dequanter – an accessories house in Galerie du Roi, Brussels. Inspired by the quality of its materials and commitment to craftsmanship, she created LILU a leather accessories brand that finds a contemporary balance between the aesthetics and ethics.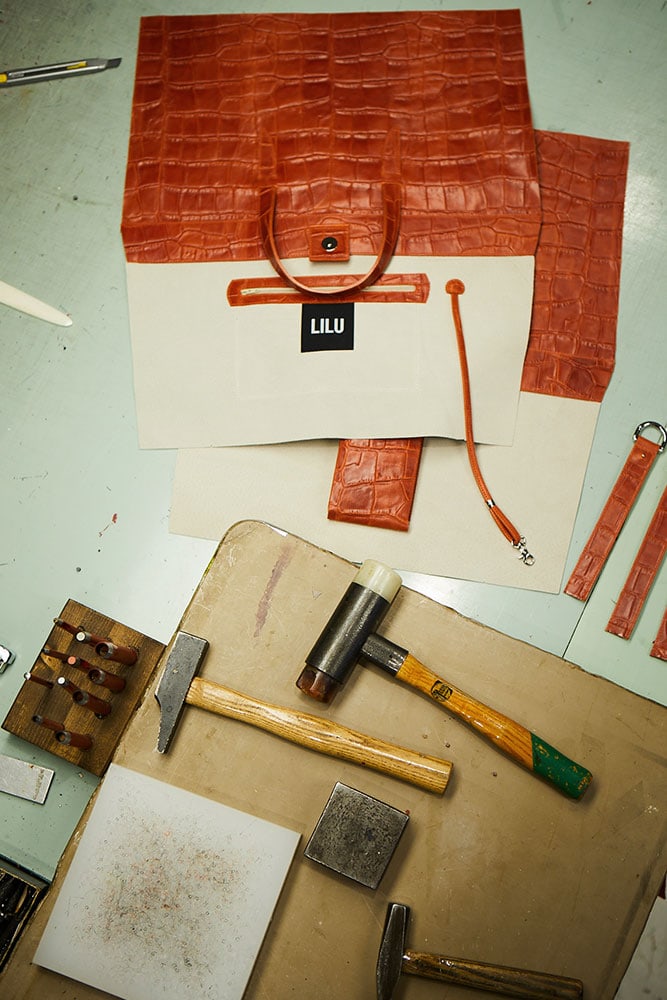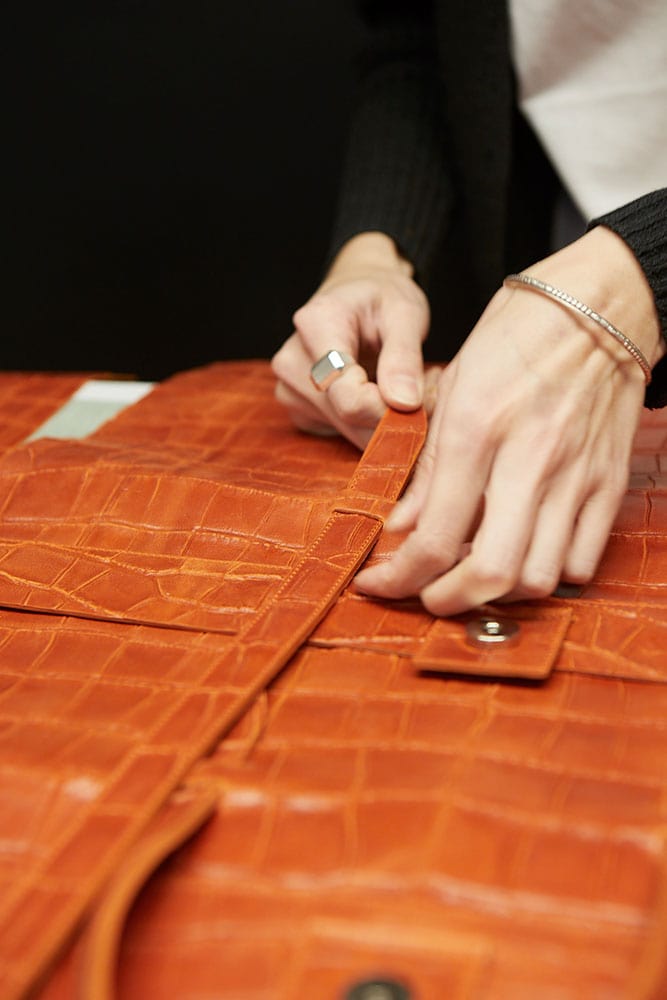 SLOW FASHION
Slow fashion is in our DNA.
At LILU we take a considered, artisanal approach, producing beautifully-made bags, in small quantities. We work to demand rather than to excess.
LILU is committed to creating an alternative model to the wasteful and energy-intensive fast fashion cycle, producing original handbags that are made to last.
ENVIRONMENTALLY AWARE
We're continually working on ways to reduce our environmental impact. We use suppliers in Italy, France and Germany who care just as much about the products they make as we do.
We have an ethical commitment to work with tanneries that uphold strict European guidelines for all the chemicals used in their dyeing process and continue to move towards the use of more environmentally-friendly materials and 'green' dyes for our products.
We prefer to work with natural, crafted, leathers rather than 'vegan leather' alternatives which are made from plastic and man-made materials that are resource and energy intensive to make and harmful to the environment.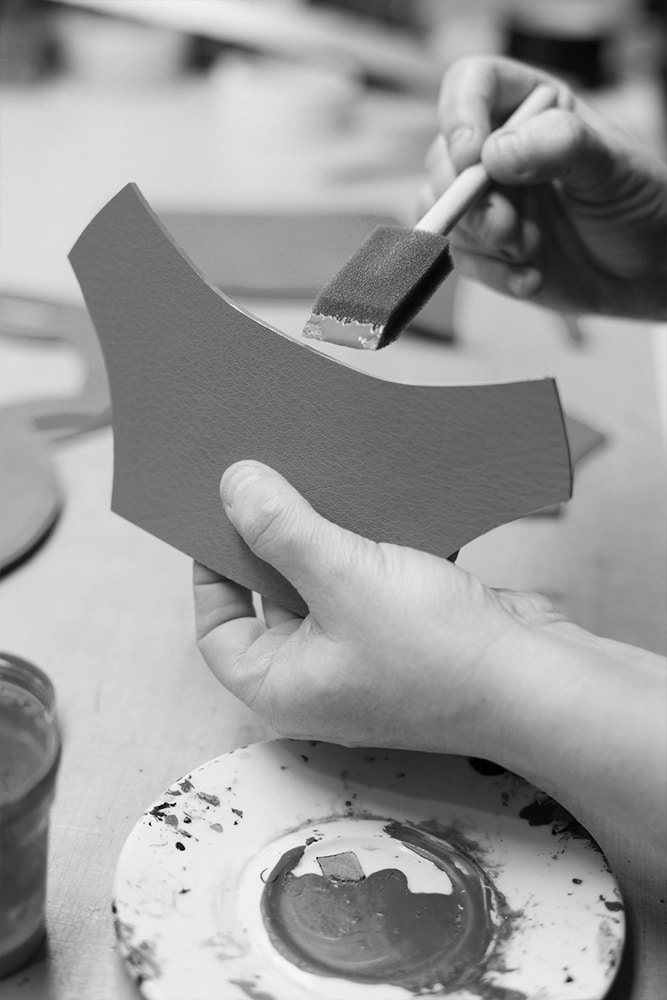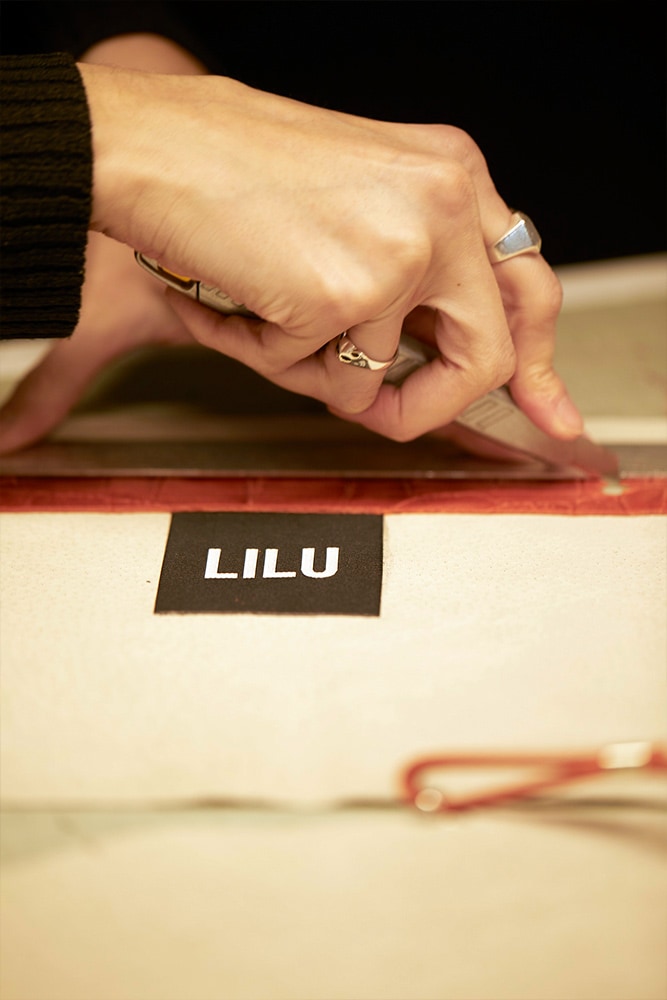 HOW WE WORK
We make handcrafted leather bags that will age gracefully, developing their own patina and character over time.
We design new models throughout the year that are introduced in our summer and winter collections and are sold alongside our signature models in our boutique-atelier, e-shop, and at selected stockists in Belgium.
All LILU bags are made by hand because we only produce in small quantities. If the bag you want is out of stock (but the leather is available) we offer a made-to-order service. A bag can take up to 8 weeks to produce. If you're happy to wait, you can order the bag of your choice and it will be the same price as on our website. If you want a quicker service, the price is +10% of the retail price. Do email us for more details.
Keep an eye out for our limited editions too. We often source a small amount of a crafted leathers that we can make only a few bags in. These pieces are available in our boutique only.
ABOUT EMMANUELLE
Over the last decade, Emmanuelle Adam has established LILU's reputation for designing and producing some of Belgium's most covetable leather handbags.
From an early age, Emmanuelle was encouraged to explore different cultures and ideas. After seven years spent at school in England, she returned to Belgium to study law before joining la Politecnico di Milano for a year in business management.
In 2005, she took over Maison Dequanter, an accessories atelier, located in La Galerie de Roi in Brussels, with a singular vision to build a creative, dynamic and environmentally conscious leather goods and accessories business.  In 2010, LILU moved its workshop/boutique to the heart of the Bruxelles shopping district, 9, Rue de Bailli.